Fruitful Exhibition in The 11st PV Guangzhou Exhibition
---
AUG 16~18, 2019, ESAVIOR took part in "The 11st Guangzhou International Solar PV Exhibition 2019". ESAVIOR became the brightest star of this exhibition and get fruitful achievements at this show.
Besides the traditional core advantaged product All in One Solar Street Lights, ESAVIOR also exhibited the latest R&D achievements including the following innovative solar products:
1. IoT Monitoring Solar Street Lights
2. High Power Solar Flood Lights
3. New Designed Solar Garden Lights
4. Solar Controller & Inverter
5. Portable Solar Power Systems/ Solar Home Kits
The outstanding performance of ESAVIOR products attracted high attentions to our booth. Over 150 visitors from different countries visited our booth during the 3 days exhibitions, 20+ of them visited our factory for further cooperation discussion.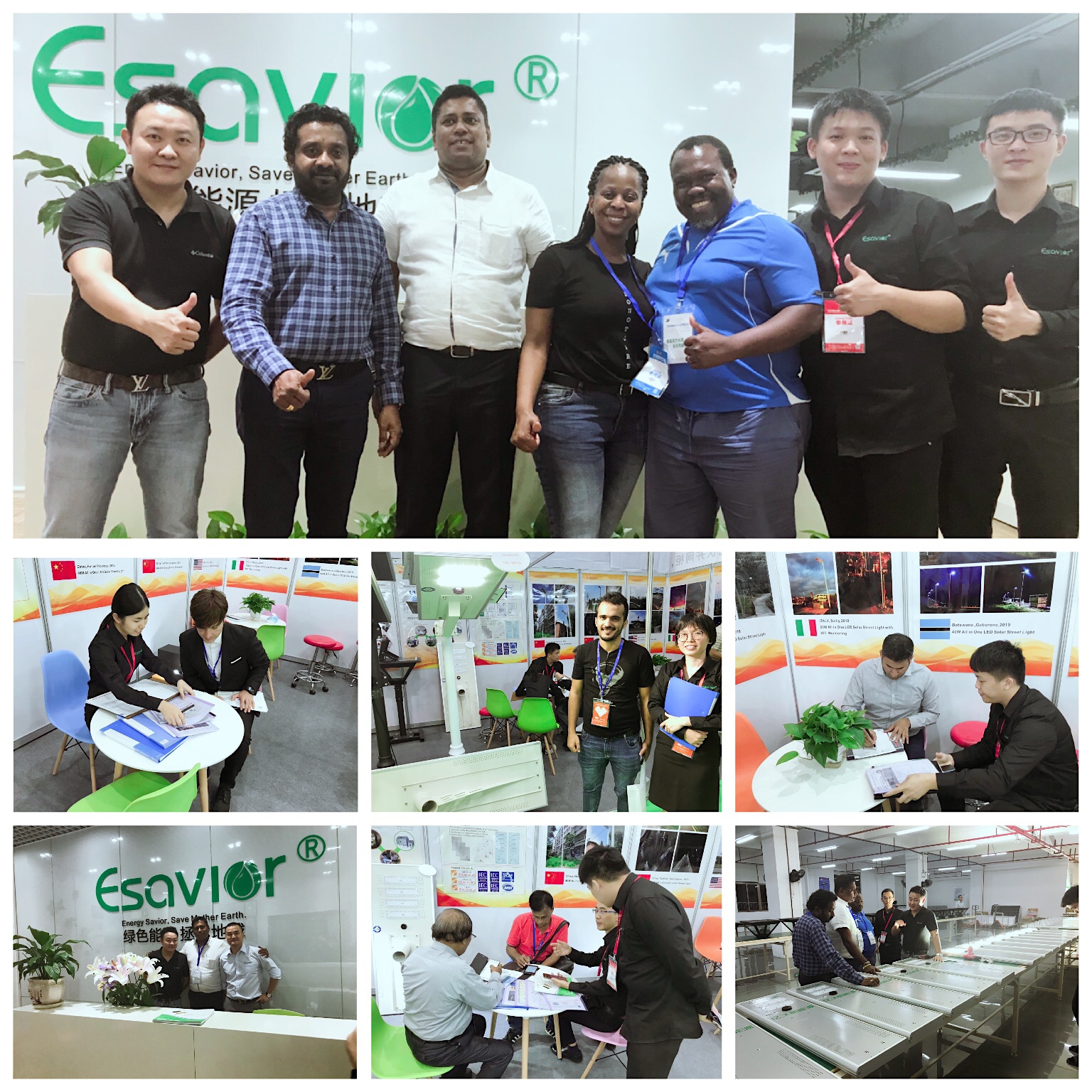 The booming of ESAVIOR's booth highly impressed some medias also. CCTV interviewed our Operations Director Mr Jun Lee during the exhibition.
The last but not the least important, this's the first time our fresh blood of "2018~2019 ESAVIOR International Sales Trainee Plan" team members take part in an international exhibition. The professionalism and dedications of them highly impressed all visitors and neighboring exhibitors, was highly praised by all visitors to our booth. ESAVIOR is proud of getting more and more fresh blood for the green energy industry.