Performance of ESAVIOR All in One Solar Street Light Highly Praised by Botswana President
---
Dec.15~26, 2017, ESAVIOR sales director Mr Leo Leung visited Republic of Botswana together with our engineers.
MP and Minister of Botswana invited Mr Leo Leung to his office for an official meeting during Mr Leung's this visit. Minister Mabeo highly praised the performance of ESAVIOR solar street light products and the technology advantages of ESAVIOR. He also invited ESAVIOR to invest on an assembly plant in Botswana and offered some favorable terms like free land, duty/tax exemption and etc.
Our engineering team also finished a training course of 5 days for the distributor's engineering team on solar street light assembly, maintenance and repairing during this trip. Now we held a well trained maintenance team in Botswana with 8 members which get direct train from ESAVIOR.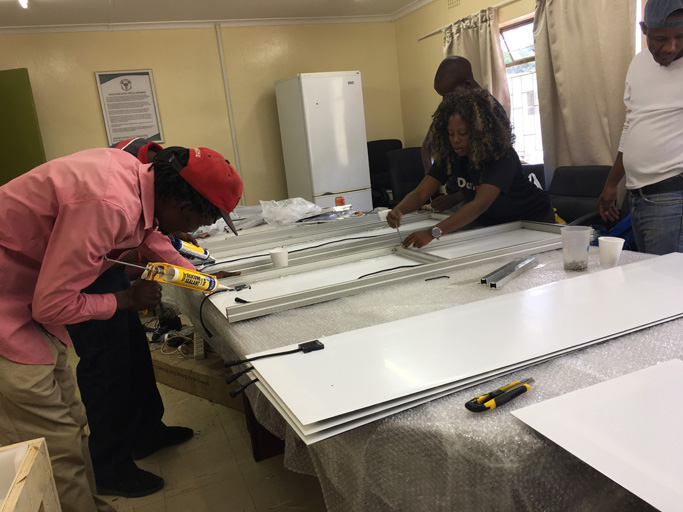 All of this successful story based on a successful project as below:
Installed in: May, 2017
Project Location: Thamaga Village, Botswana (35km from city center of Gaborone)
This's a project for ESAVIOR brand All in One Integrated LED Solar Street Lights installed in Thamaga Village, Botswana in 2017. After installation of this project, all residents around the project were shocked by the performance of ESAVIOR SOLAR STREET LIGHT.
Even the president and some ministers of Botswana central government heard about this project and they take on site visit to it and highly praised this project.